Struggle nak check result this semester. Mula-mula tak dapat check sebab belum settle yuran konvo. Lepas tu dah bayar, Bendahari pula lambat update account. Dah serabut-serabut, tiba-tiba boleh check result.
Officially, a law graduate. Sukacita dimaklumkan, target achieved.
1. Graduate on time
2. CGPA at least [ ]
3. GPA at least [ ]
Tak pernah-pernah ada target before this kan. Turns out, semester terakhir ni lah result paling tinggi - ini bonus. Save the best for last, kononnya.
Hari ni hutang dengan Bendahari dah RM0.00, dua hari baru processed. Hutang dengan library ada lagi RM1.00. Tiba jah tau library ni! RM1.00 pun berkira.
1st August was filled with nothing but good news. The whole batch akan graduate bersama-sama. Enam orang Tamat Dengan Cemerlang. Ada yang dapat 4.00. Ramai Dean's List. Tahniah!
Jemput datang Majlis Konvokesyen UKM ke-40, 20-23 Oktober 2012.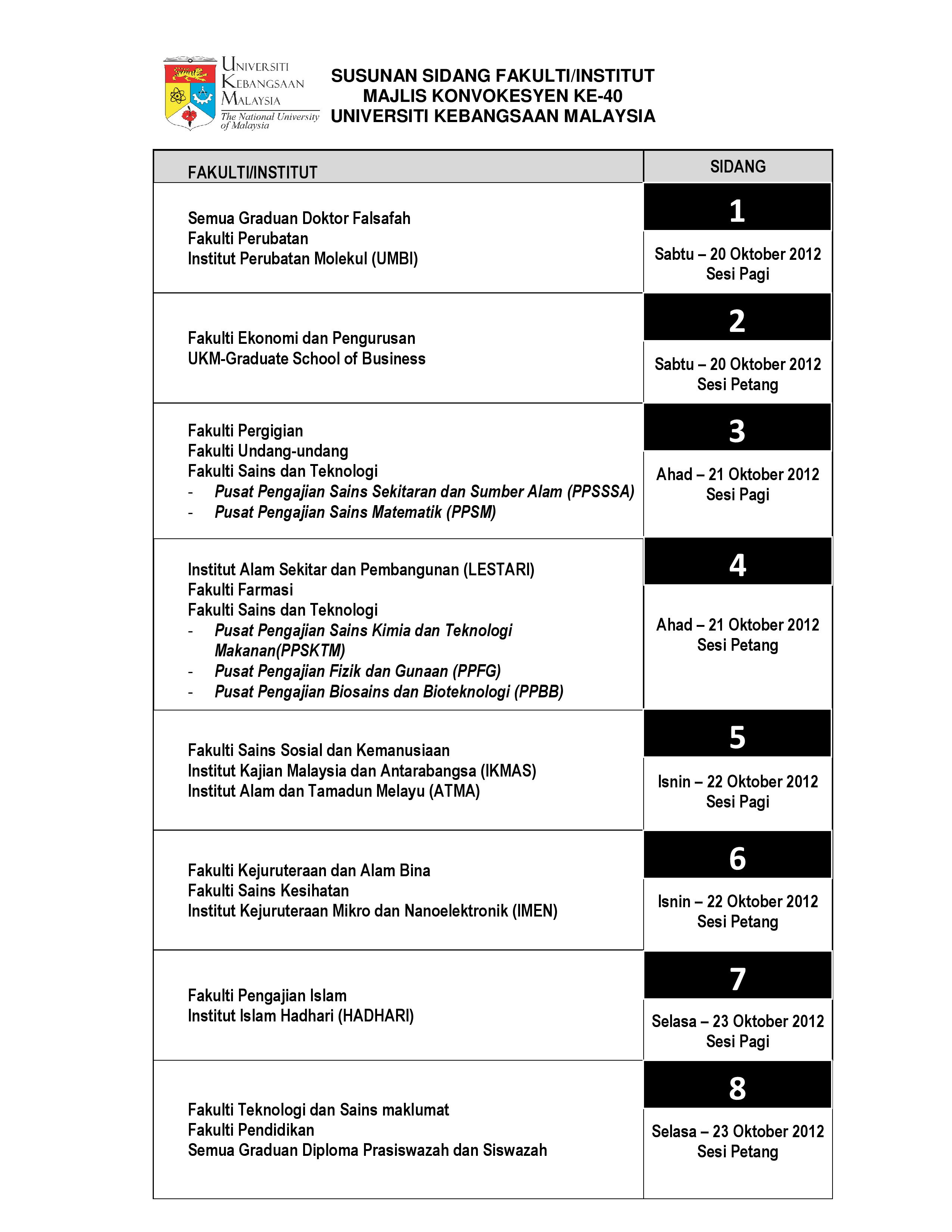 Save the date : 21 Oktober 2012 | 7.30AM-12.00PM | Dewan Canselor Tun Abdul Razak, UKM.